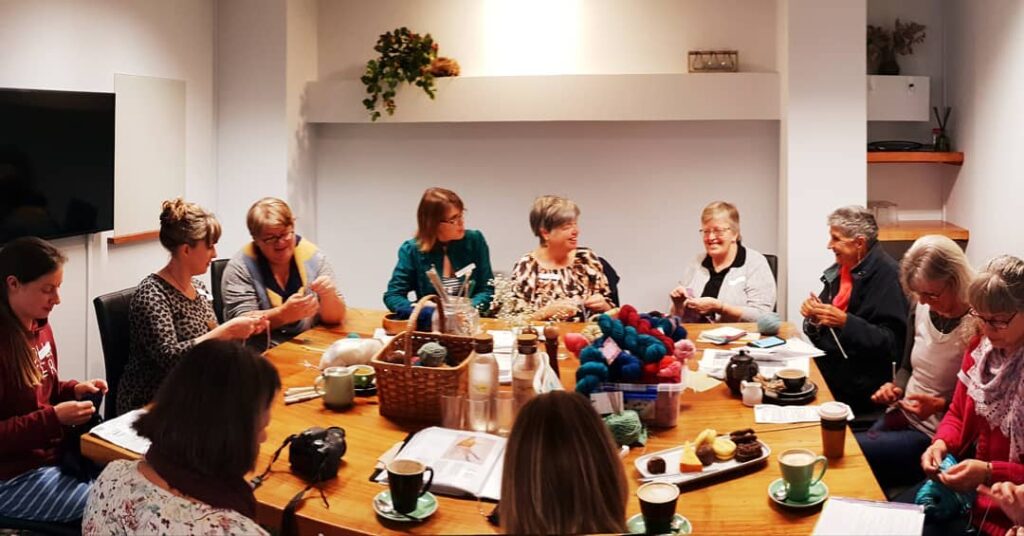 There is plenty of off street parking available.  Tea/Coffee and some morning tea will be provided.  A small donation towards these costs to keep this a free event is appreciated, but not compulsory. The capacity for this is flexible, so there is no need to book or register.
I will have yarns, patterns and kits for sale at my studio.  I have eftpos available for those needing it.  I also will have a ball winder and swift so you can begin work straight away (if you're anything like me you just can't wait!).
Alternate Fridays we have a café morning at Milk & Honey in Kamo from 10 until 11.30.  Seats are limited to twelve at this event, so please let us know if you intend on coming or have to cancel. 
We often have little tutorials if we find something that we would like to share and also very much all enjoy learning from you.   Occasionally we may have a special guest which we'll advertise in advance through facebook and instagram as well as on this website.