My yarns are lovingly hand dyed using double filtered rain water and dried in the sparkling New Zealand sunshine. I use professional acid dyes from Australia, USA and NZ.
The Story of My Yarns
Sourced from the best mills here in New Zealand and also small family run mills in England, my yarns are carefully selected by myself for their quality and beauty.
An experienced knitter, spinner and dyer, I pour my passion for colour, texture and style into every strand I dye.  
Proudly Kiwi and a Northlander, I am an avid traveller where I meet and interact with people of diverse cultures. This inspires me to tell my story though colour, texture and pattern!  Your stitches tell stories. What is your story going to be?
The Meaning of Miro
Miro miro is a little native New Zealand bird which twists, dips, and dances in our forests. Miro also means to twist, twirl and prepare fibre for spinning.  The description below from the online Maori Dictionary is the reason I have used the name 'miro' as it is also a poignant description of how stories are passed down through generations.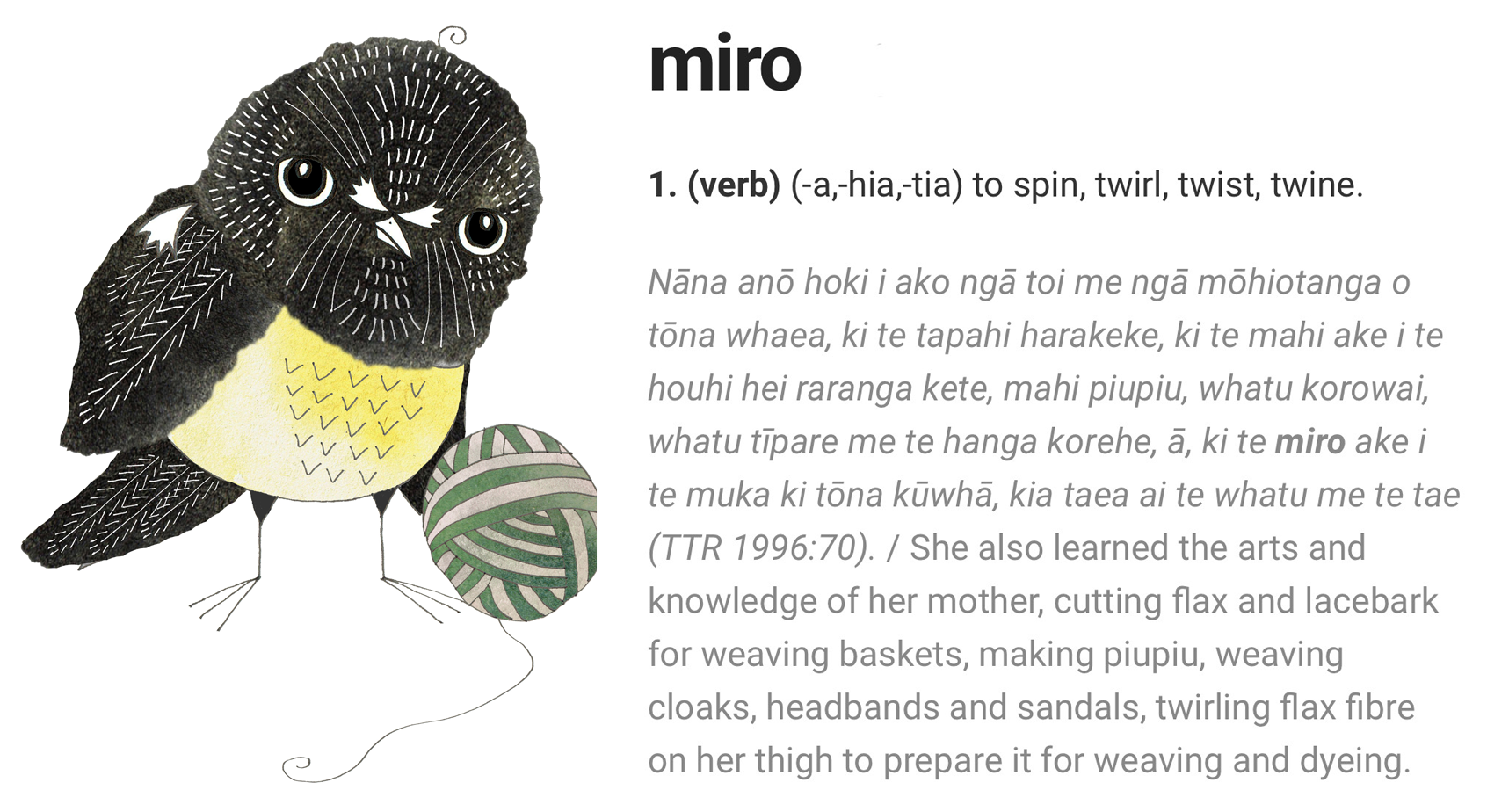 Your Yarn Story
Every stitch that you make tells others who you are. 
Every stitch infuses your love into your design, a piece of you left in every purl, weave, twist, cable, yarn over, and lace panel.
Every stitch you make tells others your story which will be told for generations. We all have a story in our past about a special item lovingly made – stitch by stitch – by someone who loved you.